Guestblog from Fab // wreckthisgirlsblog.blogspot.com
Hello everyone! This is Fab from
WreckThisGirl's Mailbox
:)
First off, let me thank Elisse for letting me guest post today! Now, as probably many of you don't know me, let me introduce myself briefly:
as I said, my name's Fab; I'm a 21 years old wannabe artist/freelance illustrator from Italy.
Just like Elisse, I'm a snail mail & correspondence enthusiast. I have a lot of penpals and I simply adore the feeling of sending and receiving mail from people I love :)
(via WreckThisGirl)
You might agree with me that, when sending a letter, what matters is the content and how sincere, heartfelt and loving it is. However, it's not bad to craft a cute envelope, or to use nice paper to please the eye, don't you think?
The things you can do to an envelope or to the letter paper, to make them more interesting and more "you", are endless. You can decorate them with stamps, doodles, tape, fabric.. basically you can turn any scrap bit into a decoration.
Not to mention that any colourful and interesting page from a magazine can be turned into an envelope, in more or less 10 minutes.
Some nice tutorial about handmade envelopes are: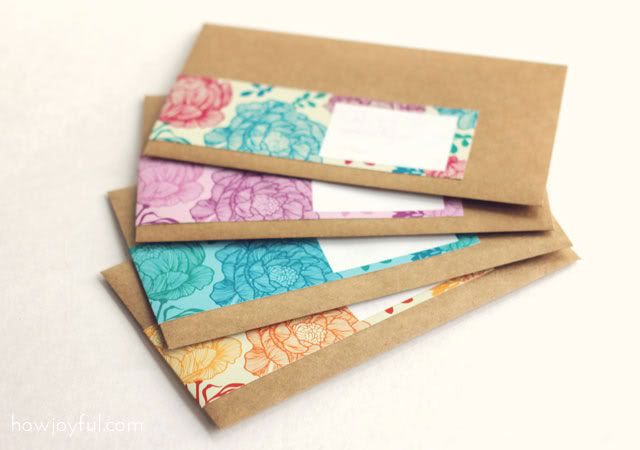 (via HowJoyful)
However sometimes, it's also nice to just use pretty stationery, just because you're feeling lazy :P or even just because the design caught your eye. For this reason, I'm always on the lookout for nice stationery to buy, but unfortunately in my town they're not easy to find at all. Browsing the web, however, I came across a lot of amazing free printables that can be very useful for this purpose.
Here are some of my favorite blogs for resources:
What's more, I also started creating my own stationery a few years ago, and most recently I've started to share it for free on my blog (
take a look here
). Since Elisse let me guest post, I thought it would have been nice to make something special for her readers who might share with her both the passion for sewing and snail mail.
That's why I've made this free printable Sewing Letter Set for you all :)
That's all from me for this time; I hope you guys enjoyed this post and that you'll find my resources usefull to send pretty letters across the world :) Happy writing!
ƒ.
Thank you so much Fab, for sharing your ideas and making an awesome letter set.
And to all the readers: be sure to check out her blog, because her incoming and outgoing mail (& art) is so inspiring :)